Foldaway office
フォールダウェイオフィス2010年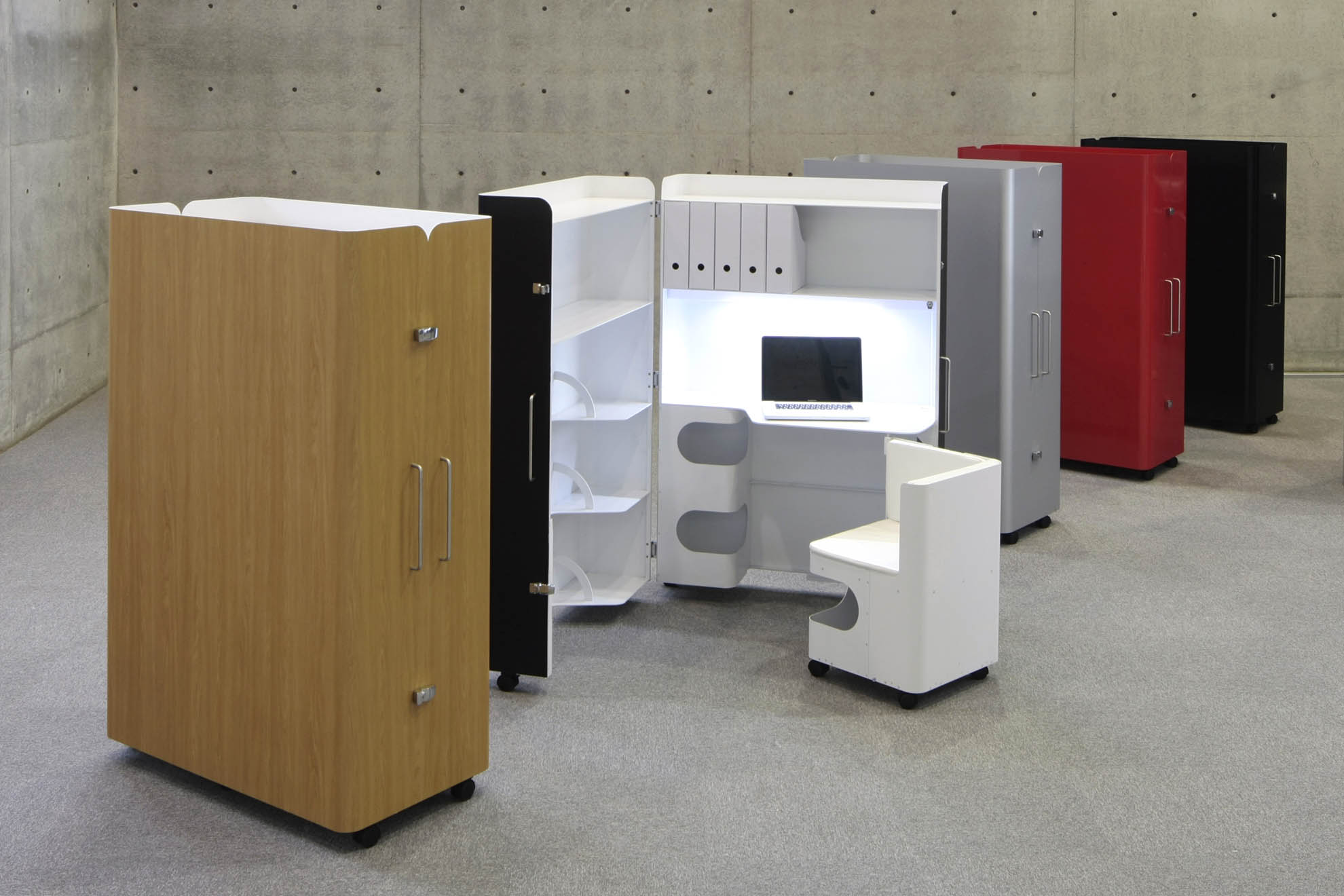 好きな場所で広げて楽しむ、自分だけの書斎。
フォールダウェイオフィスの2作目はアルミニウムで製作しました。机、本棚、椅子を一体化した開閉型の書斎です。シルバー、ブラック、レッド、ナチュラル、ダークブラウンの5色で展開し、日本、ドイツ、フランスで販売しました。幅1m、奥行き50cmのデスクと、奥行き25cmの本棚と、クッションの下に収納スペースを備えた椅子が、自分だけの書斎を構成します。両サイドを横に大きく開いても椅子が重しとなり転倒しません。机のLED照明とコンセントタップが便利です。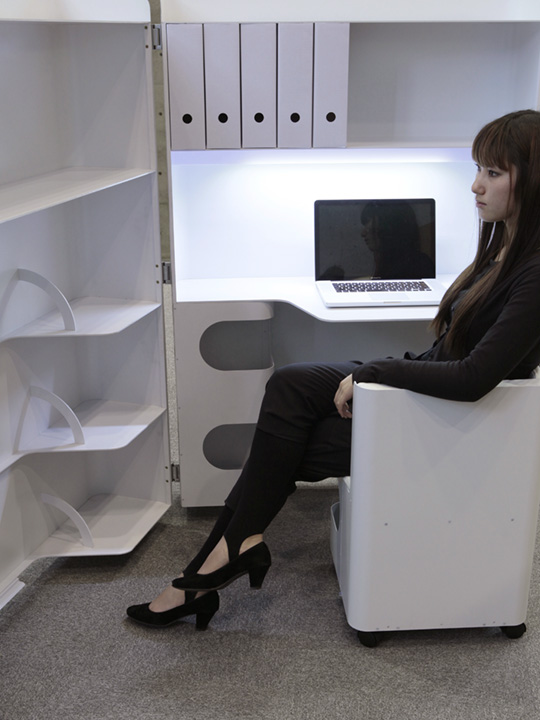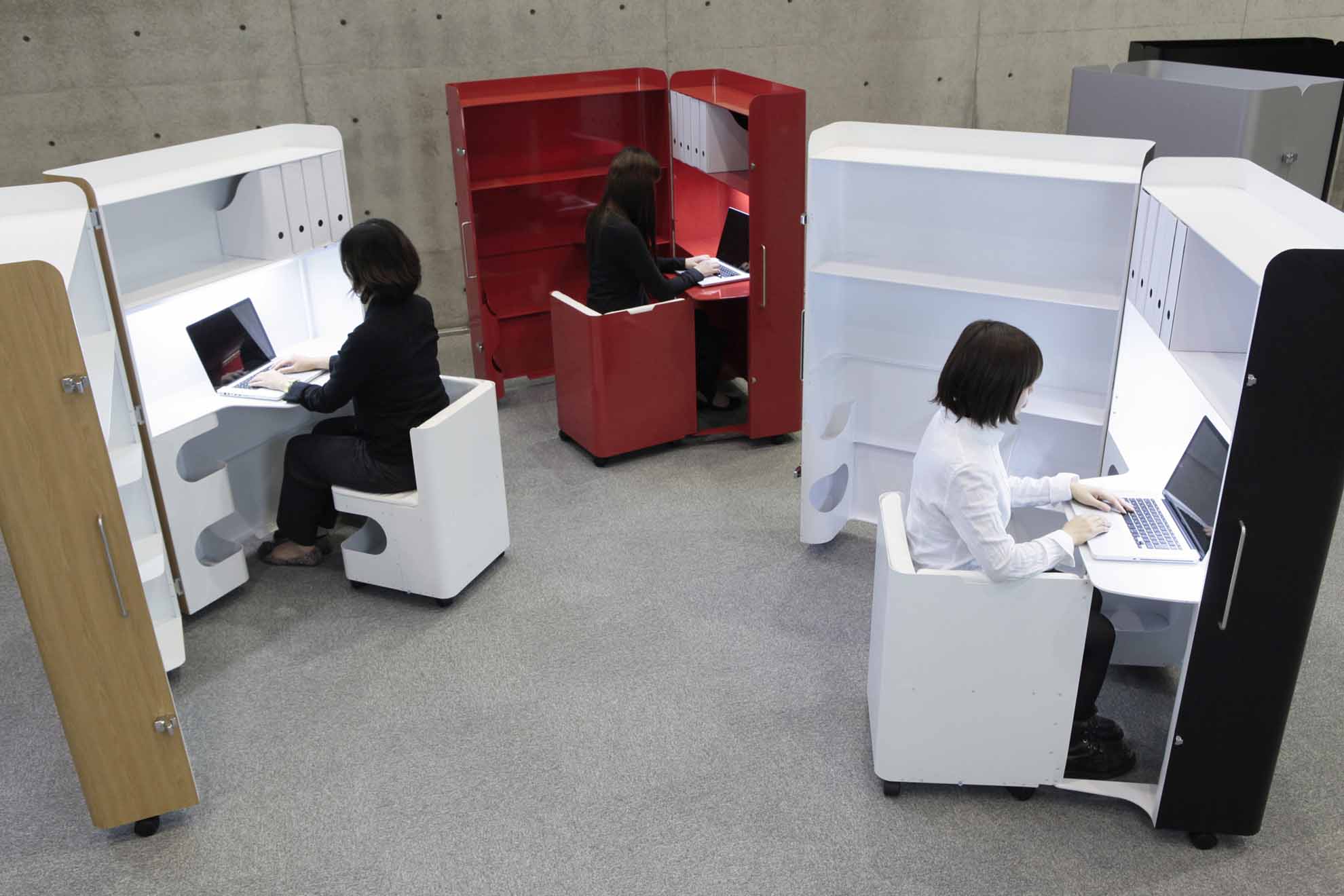 Open your own office wherever you like.
The second work of the Foldaway Office was made of aluminum. It unified a desk, bookshelves, and a chair. It was available in 5 colors: silver, black, red, natural, and dark brown, and sold in Japan, Germany, and France. The desk of 1m in width and 50cm in-depth, the bookshelf of 25cm in-depth, and connected chairs with storage space under the cushion make your own office. It doesn't fall over even if both sides open wide horizontally because the weight of the chair works. LED lighting and the outlet tap are available on the desk.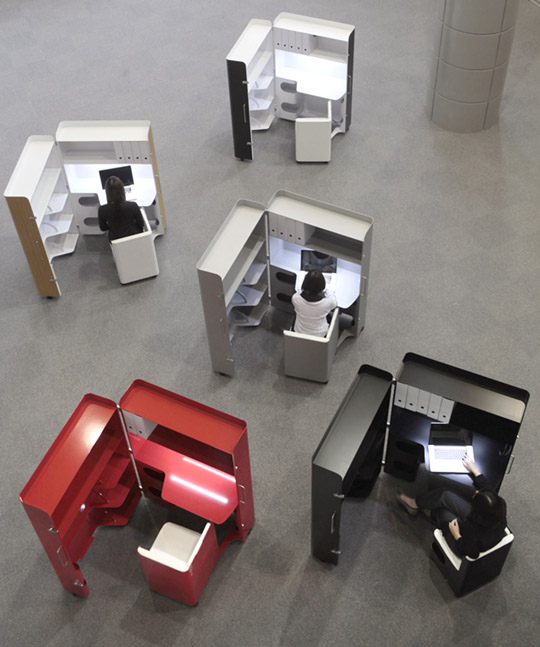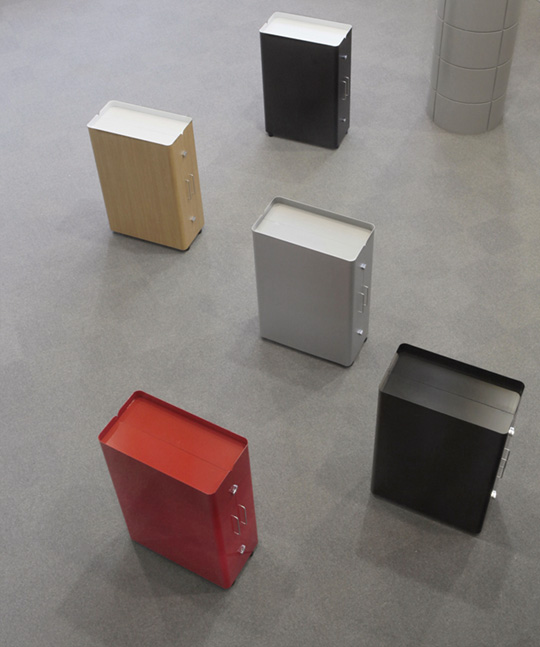 ATELIER OPA Co., Ltd.
All rights reserved.