JAPANESE  ENGLISH
Pipe House
Implemented in 1997 at Setagaya-ku, Tokyo, Japan.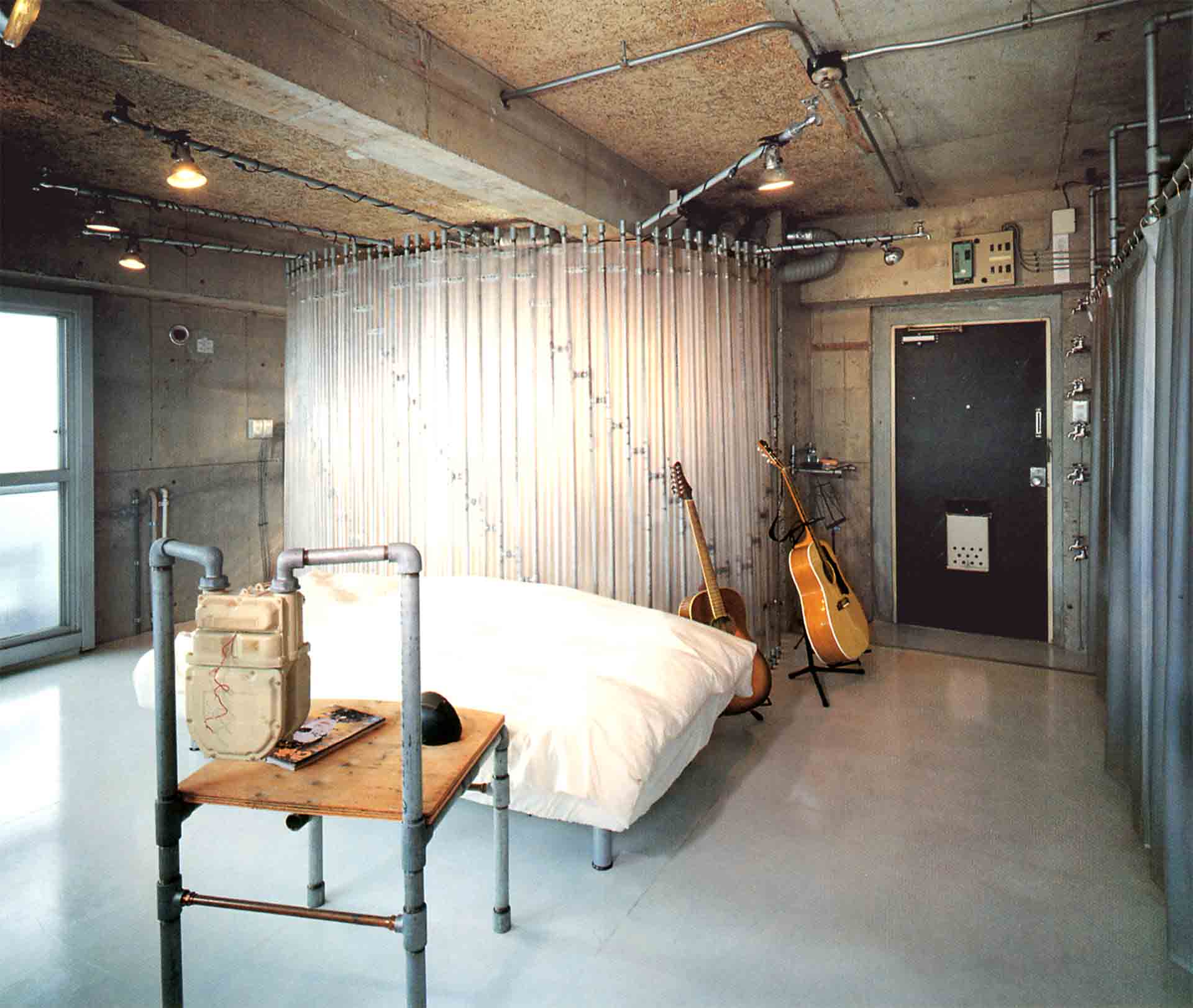 WATER-PIPE HOUSE
An small modern Japanese apartment fitted entirely of water pipes designed by interior designer Toshihiko Suzuki. The space is given an industrial style incorporating untreated walls and ceilings, water pipe shelving, light tracks, plastic sheets, and shower curtains to cover up storage. Pipes have also been used to create the one piece of free-standing furniture- a chair with a plywood seat and a back featuring a re-cycled electricity meter.
Text and photographs by Michael Freeman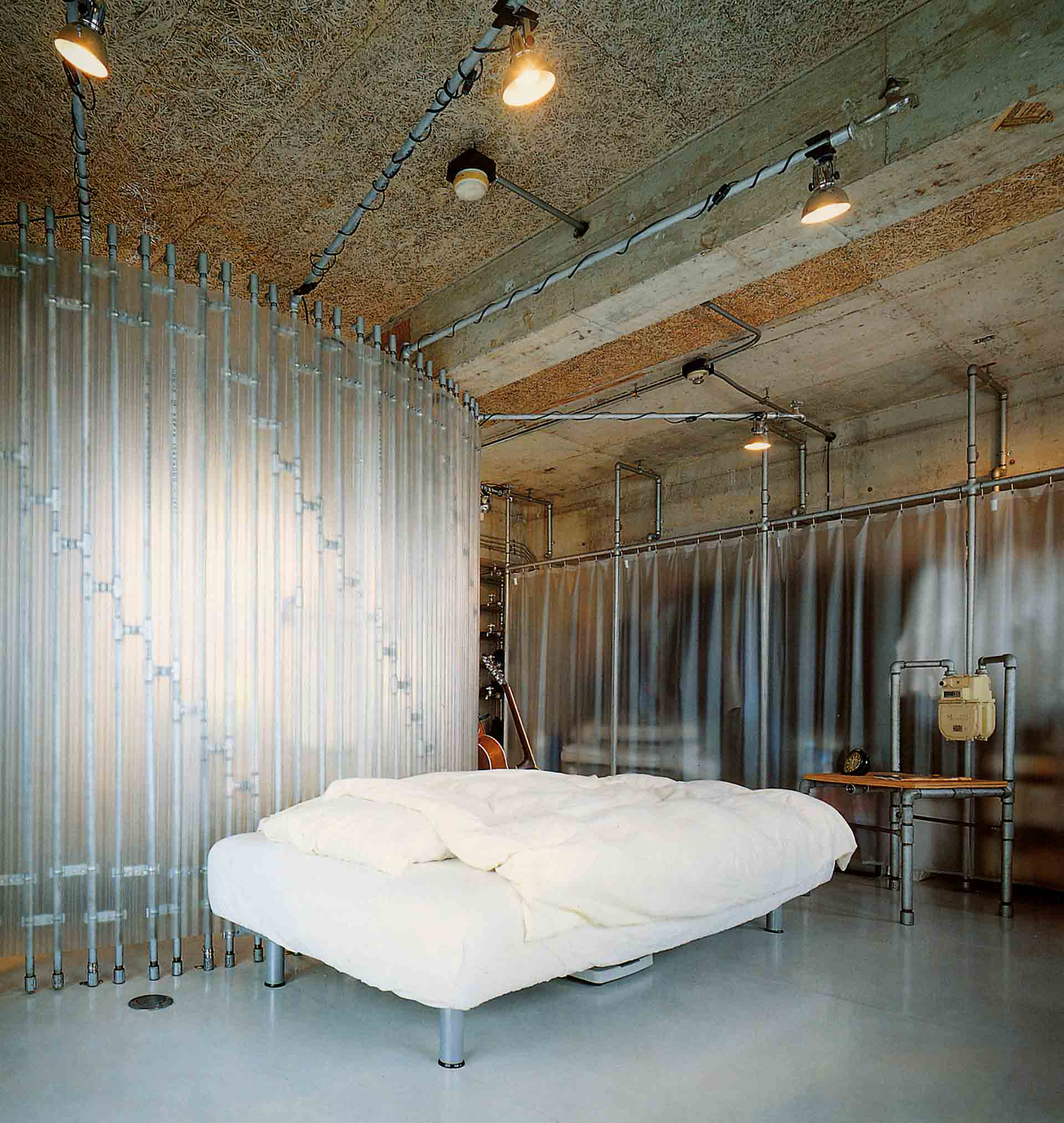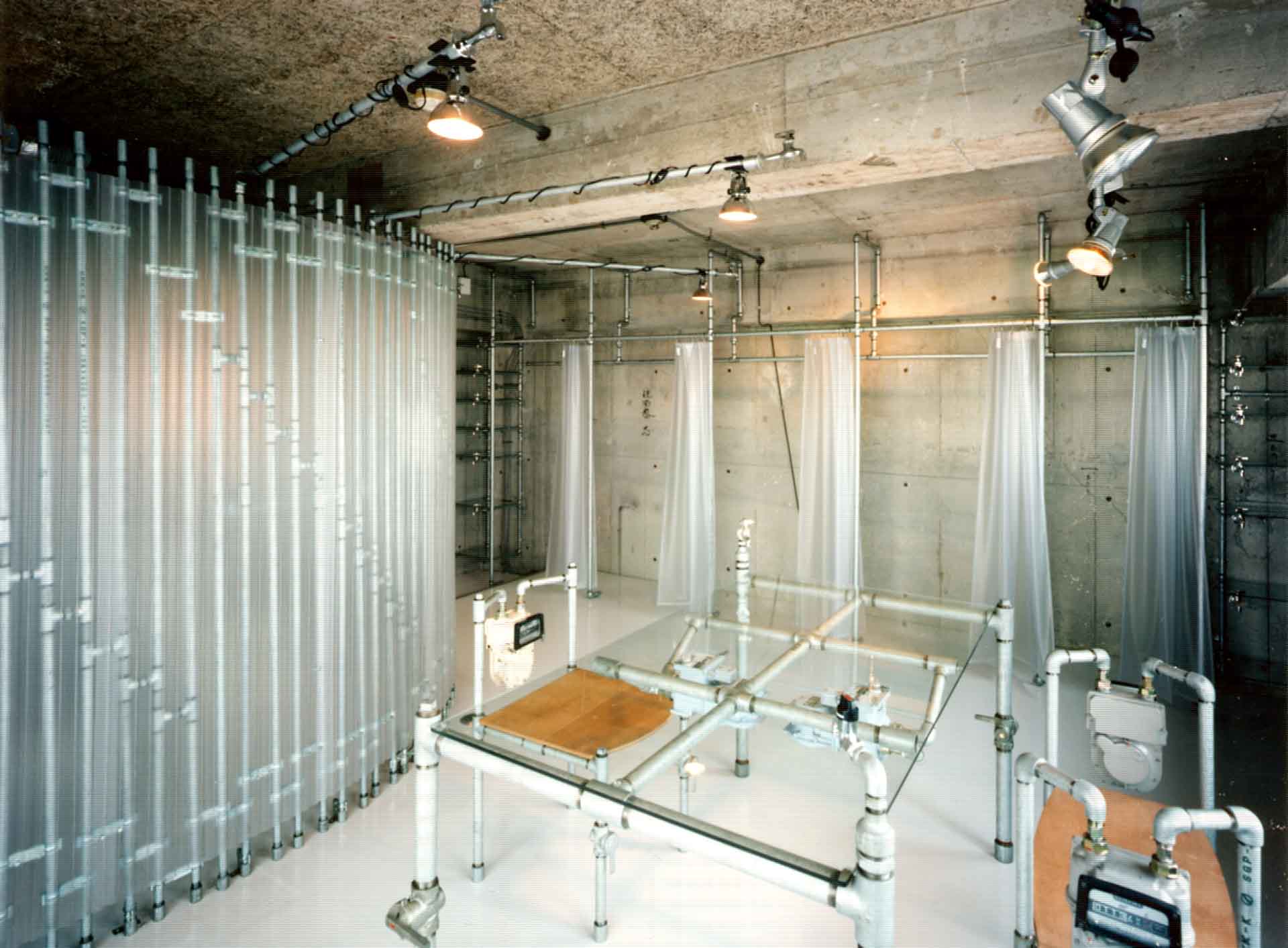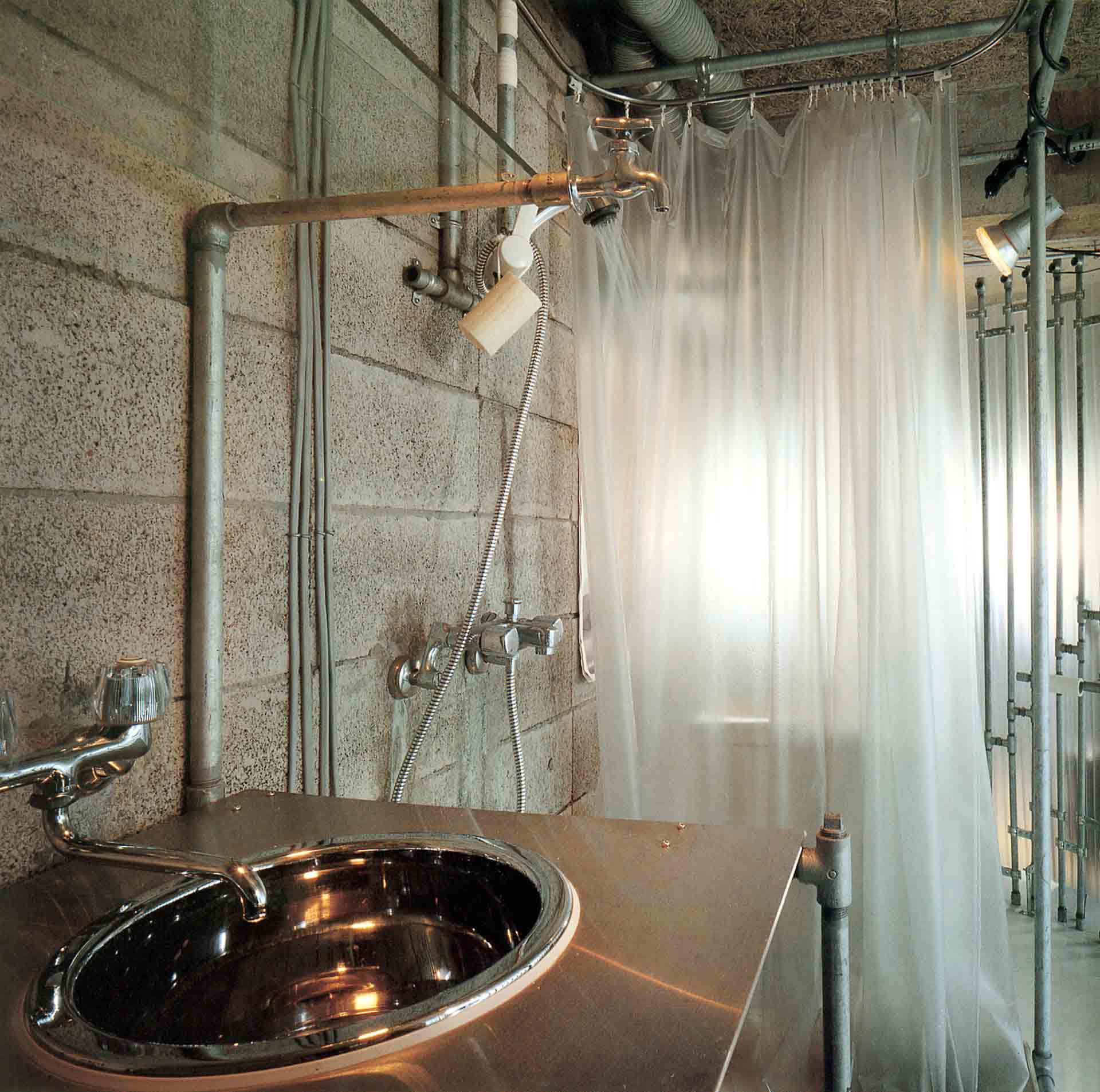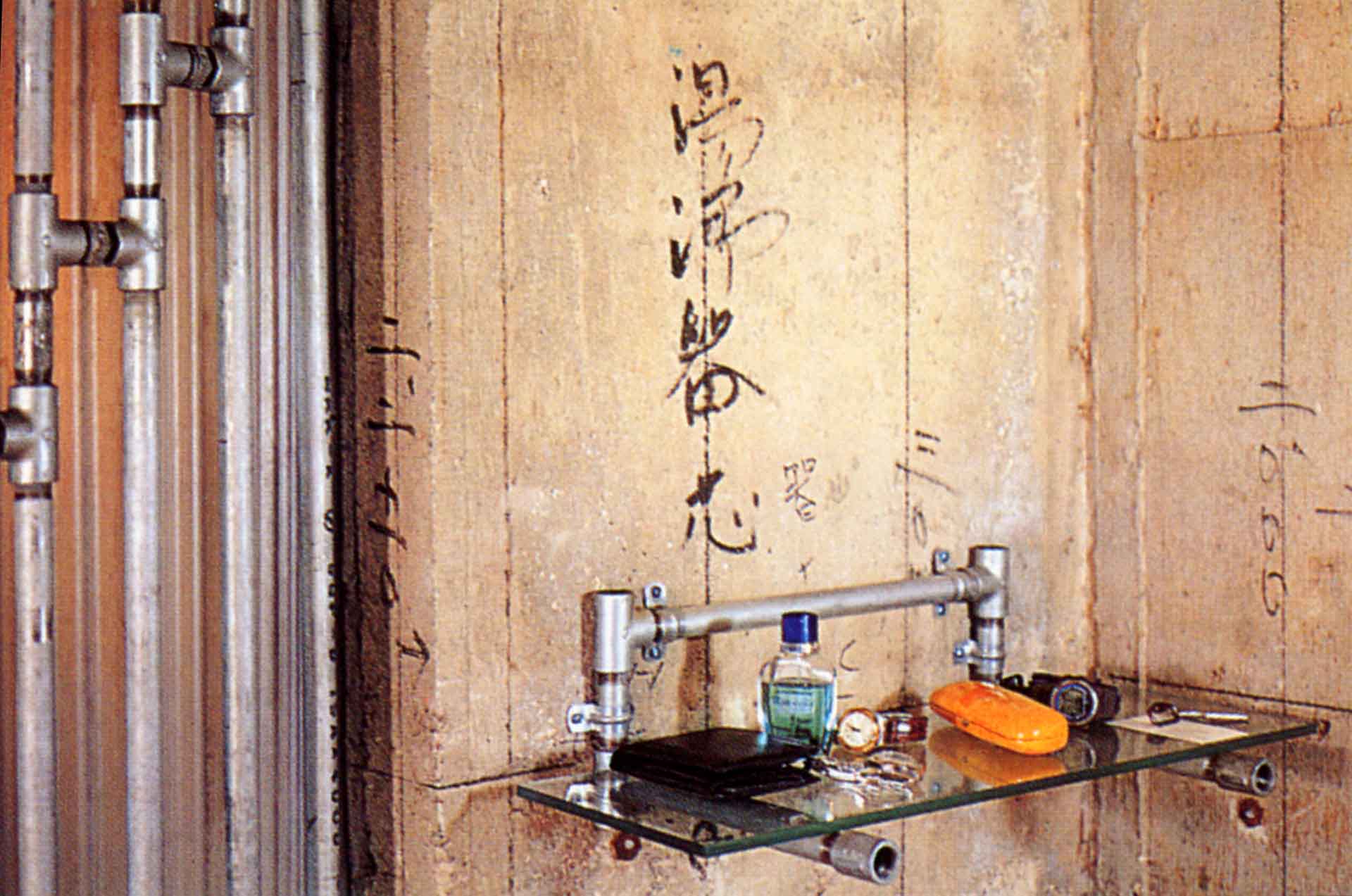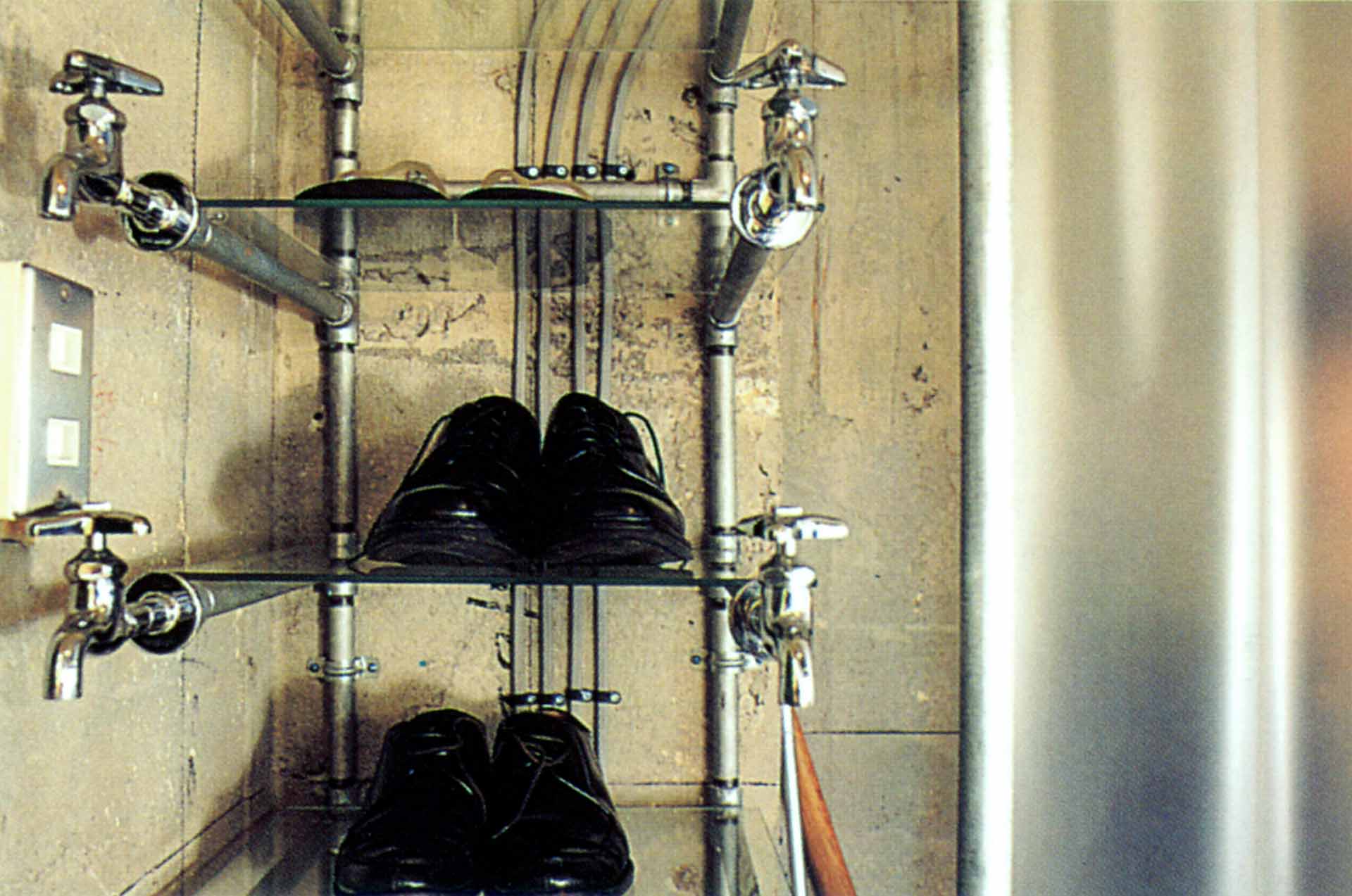 © ATELIER OPA Co., Ltd. All rights reserved.
株式会社 ATELIER OPA 101-0032 東京都千代田区岩本町2-16-10 中屋第一ビル3F